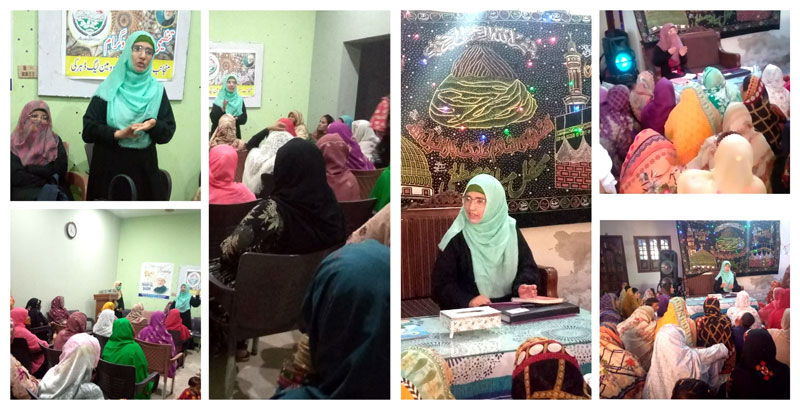 Central delegation of Minhaj-ul-Quran Women League is on an organizational visit to Sindh zone from 15th March to 22nd March. On the 1st day of visit, Zonal Head Ms. Ayesha Mubashir and Ms. Misbah Mustafa visited districts Sakkhar and Ghotki.
While meeting sisters of Goth Kandiaro, city Sukkhar, Ms. Ayesha Mubashir briefed them about the Quranic ideology for a purposeful life in the light of Surah Al-Asr. Later on Ms. Misbah Mustafa spoke in detail about the wazaif and ibada'h of Shaban and especially about the night of repentance.
In the second meeting of day 1, Ms. Ayesha Mubashir had a sitting with the sisters of district Ghotki. She briefed them about the importance of 'khidmat-e-Deen' (service to religion) and the role of women. After the meeting, seven sisters got the regular membership of Minhaj-ul-Quran.