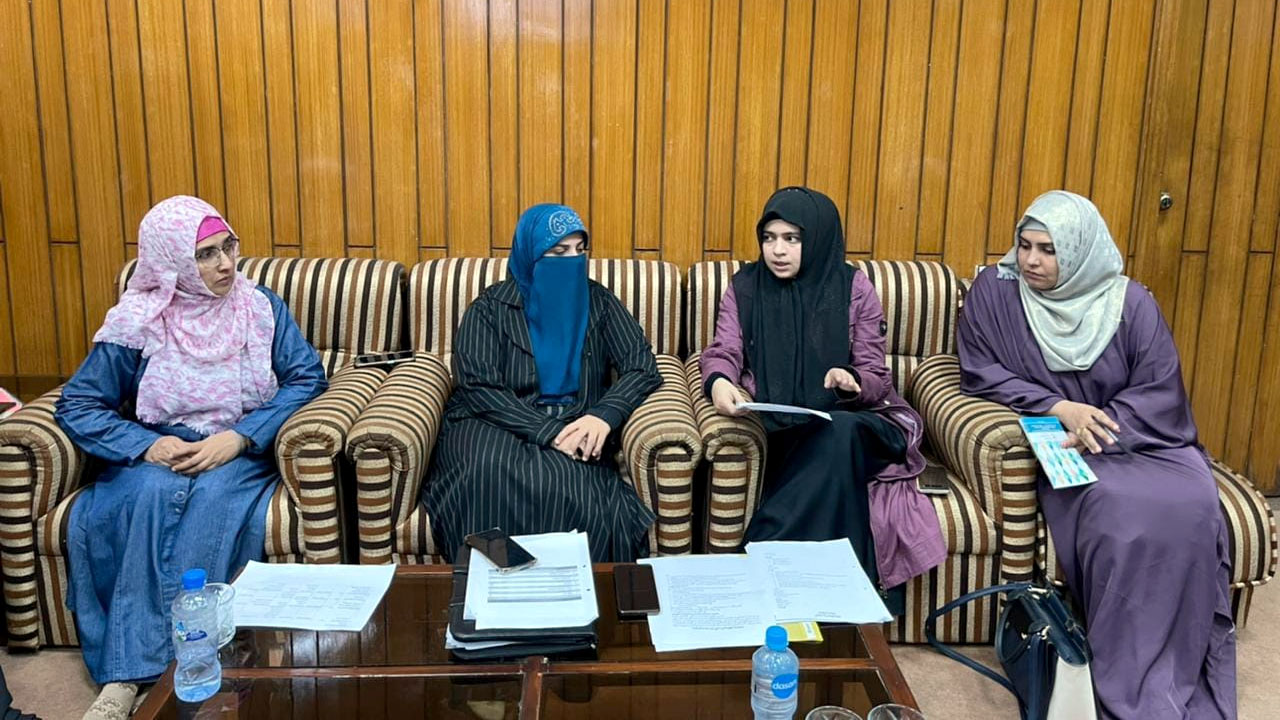 The central team MWL held an exclusive meeting on the single agenda point of Women's Itikaf 2022, which is going to be held after a 2 years gap due to COVID-19.
The meeting was presided over by President MWL Pakistan Dr. Farah Naz and General Secretary MWL Ms Sidra Karamat. While speaking on the occasion, Dr. Farah Naz said that we can make this Ramadan a source to purify our inner selves. She said that Itikaf is happening after a gap of two years, adding that we should make the most of this opportunity.
Ms. Sidra Karamat announced the responsibilities of various committees that would be responsible to execute the plan. She also briefed the members about the registration process of Itikaf 2022.
The meeting agreed to make excellent arrangements for the spiritual event and facilitate the women and girls in every respect. They said that there is an expectation of a larger number of the people joining this year's Itikaf.