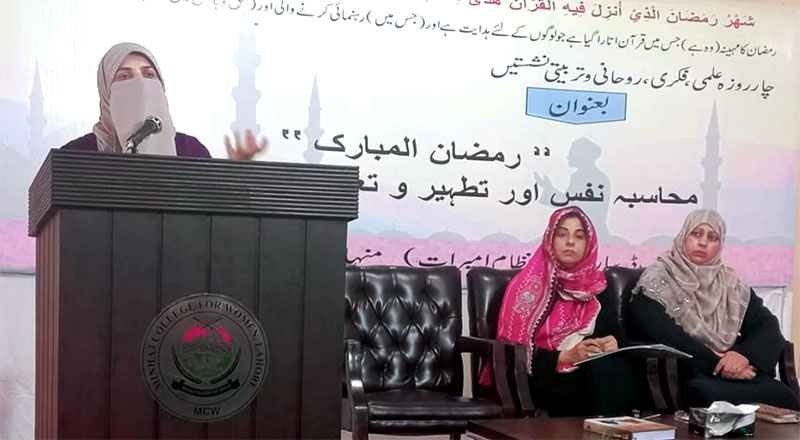 Department of Training of Minhaj College for Women arranged a four-day spiritual, intellectual and scholarly sessions in connection with the holy month of Ramadan. President MWL Dr Farah Naz gave a talk in one of such sessions on the topic of "let us make our fasting beautiful with a beautiful heart."
In her chat with the students, Dr Farah Naz said that the heart is the center of our whole being. She said that the pivot of all forms of worship is the purification of heart. Narrating various Hadith, she said that by purification of heart is meant not having hatred for anyone, not suffering from any superiority complex or bias and ill-will for anyone. She said that these vices are a cluster and when one has of them, it paves the way for the other.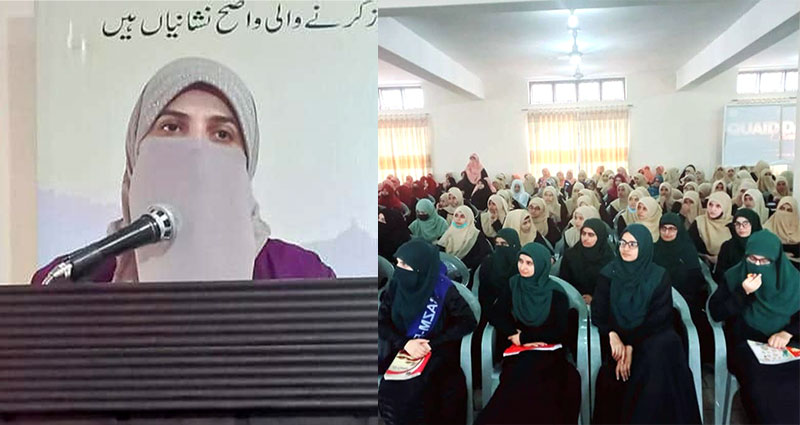 President MWL said that a person becomes great only when he/she acquires higher attributes, adding that fasting is super helpful in developing these attributes. She said that the act of fasting gets greater rewards if one has a pure heart, or the purification of heart is the source of continuity and perseverance in worships. She said that it is the principle by acting upon which one can make the month of Ramadan hugely beneficial and rewarding.
Farah Naz further said that the fast is a great way of social training, which prepares and enables the believers to form pious society. She said that the collective benefit of the fasting is that it strengthens one's resolve and makes one determined in the performance of the noble deeds.
The training session was attended by the students as well as the teachers. Dr Farah Naz was gifted Gulzar-e-Masnavi on behalf of Minhaj College for Women.