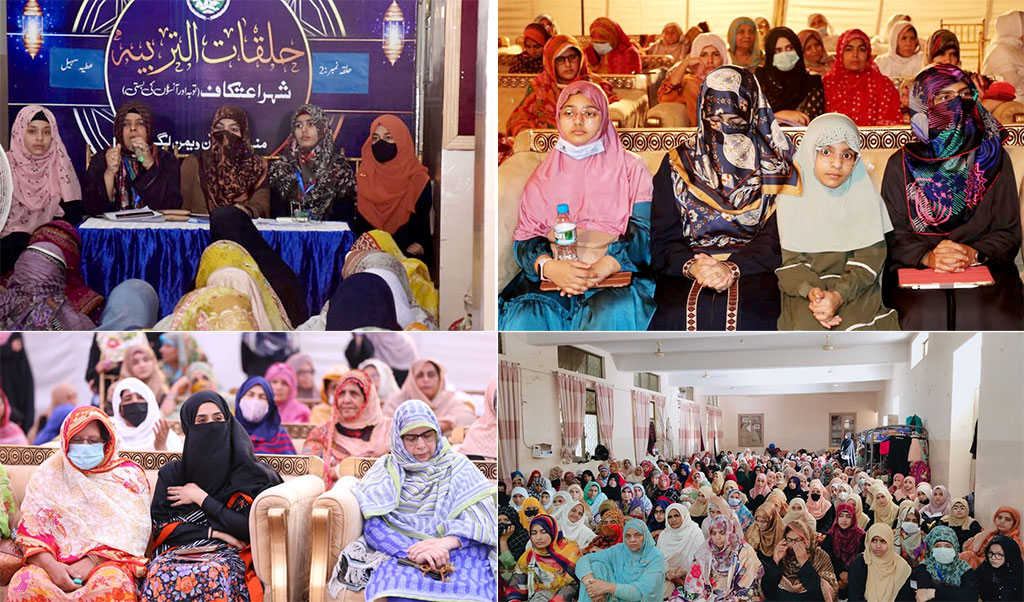 Nine training circles have been set up under the supervision of MWL scholars to impart education and spiritual training to the female residents of Itikaf City. Hundreds of women joined the City, a place for reflection, introspection and shedding of tears on the evening of the 20th of Ramadan. The purpose of these circles is to educate women about their rights, rights of the people, and the importance of pious company and to encourage them to play a more meaningful role in the development of society.
The lecture on the first day of Itikaf focused on teaching the basic principles of reciting the holy Quran followed by practical exercises and how to offer Salah. The senior scholars then delivered a talk on the rights of the people. They emphasized the importance of fulfilling the rights of neighbours, relatives and people in general.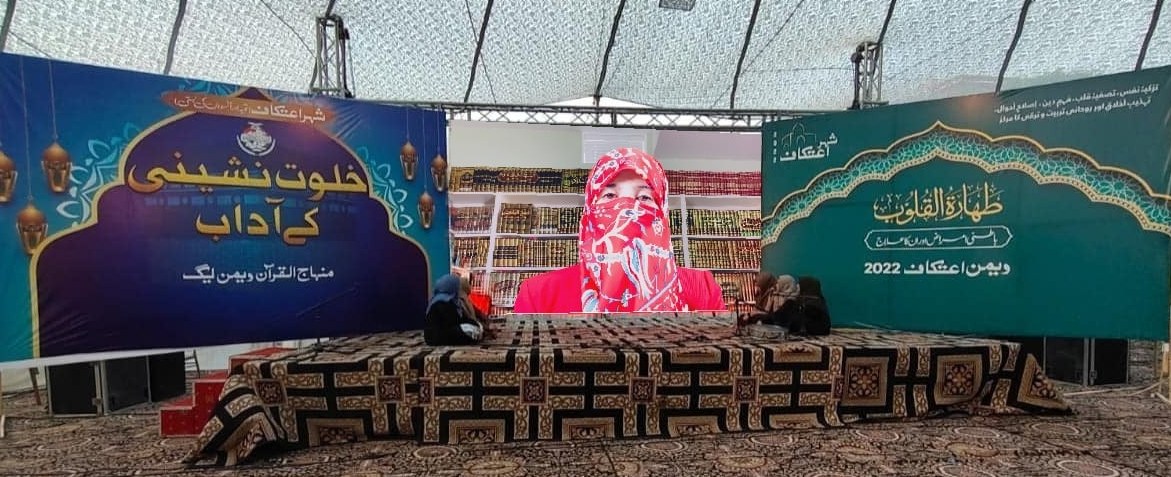 A welcome ceremony was held to launch the Itikaf sessions in the Itikaf venue after Asr prayer. President MWL International Dr Ghazala Qadri gave a talk on the etiquette of solitude. She congratulated the female participants of Itikaf City who have come to change the world of their heart.
In addition to hundreds of women who are attending Itikaf under the banner of MWL, children and students are also part of the Itikaf gathering under the respective aegis of Eagers Department and MSM-Sisters. The residents performed individual and collective activities during the first day.