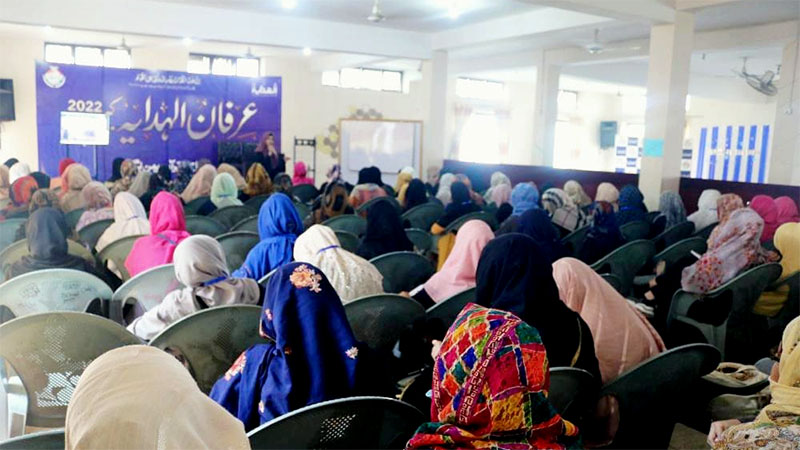 Irfan-ul-Hidayah Camp 2022 was organized for the graduates of metric and intermediate in which students learned some basic subjects like Qur'an, Hadith, Fiqh & Aqa'id along with some skills like Tajweed, Naat and Speech and their thoughts in the minds will be polished by some motivational and training sessions.
Director Irfan-ul-Hidayah department Ms. Lubna Mushtaq presented a welcome note to the students who have joined the camp from across Pakistan. On the first day of camp, 05 classes were conducted in the first half, on Fiqh, Hadith, Tajweed & Grammer, Irfan-ul-Aqa'id and Irfan-ul-Tafsir by Ms. Sadia Almas, Noor-ul-Zaman Noori, Hafiz Saeed Raza Baghdadi, Allama Muhammad Minhaj-ud-Din & Ms. Hadeeqa Batool, respectively.
In the second half, the minds of students were nourished by the beautiful session by Ms. Aimen Yousaf Mughal on Career Counseling. The schedule for the first day ended with Naat class, which was followed by Khitab class. Qaria Sidra Anwar interacted with students and briefed them about some basics to keep in mind before learning.
Hassan Mahmood Jamati gave training on public speaking skills and the students had practising sessions with the speeches.