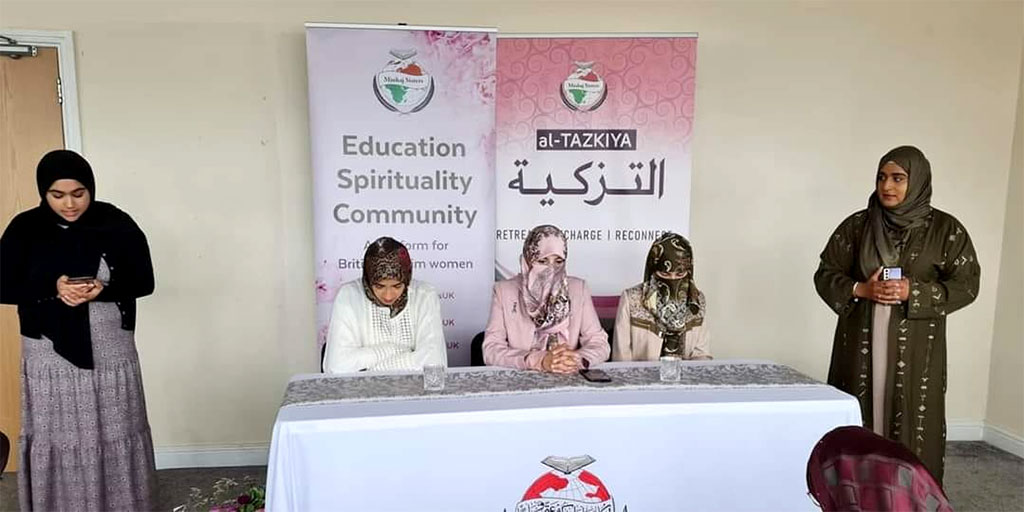 President MWL International Dr. Ghazala Qadri had a meeting with Minhaj Sisters of Midlands zone, which was followed by a lecture on the importance of time management and its better utilization. Sr. Basima Hassan Qadri also accompanies Dr. Ghazala Qadri for the session.
Sr. Shabnam, Senior Coordinator of Minhaj Sisters for the Midlands gave the welcome note after which the Deputy Secretaries; Seema Shehzad and Sundos Anwar presented the working overview of the previous years and recognized the role of sisters in achieving working targets.
Dr. Ghazala Qadri congratulated Minhaj Sister's Midlands on their efforts and contributions during the difficult times because of COVID-19 and the continuity of activity despite the lockdowns.
While addressing the sisters Dr Ghazala emphasized upon the importance of time through the verses of the Holy Quran and how it should be utilized to fit in Dawah work in our everyday life. She said that these days it is becoming very difficult to contribute in Dawah work while co-managing the domestic and social responsibilities. This is only achievable if we can better plan our time and discipline our daily routines through a well planned schedule. She also emphasized the need to concentrate time on a daily basis not only to do good works but also to enjoin good and forbid evil. President Minhaj Sisters UK Sr. Ansa Hussain also joined the session.