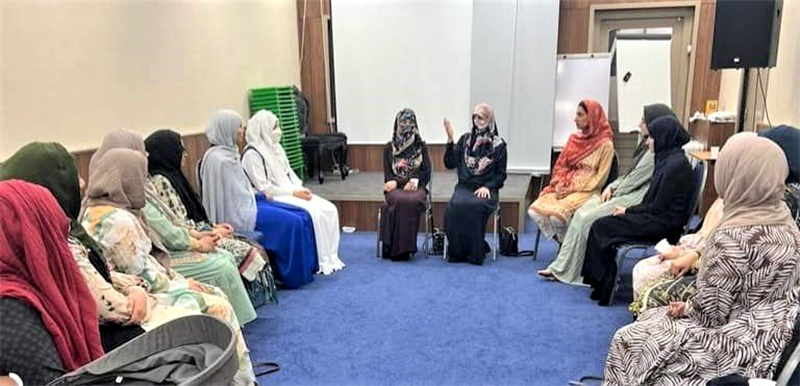 In her recent visit to Holland, President MWL International Dr. Ghazala Qadri held meetings with Minhaj-ul-Quran Women League, Minhaj Sisters and Education Committee of the Hague, Holland. Sr. Basima Hassan Qadri also accompanied her during the meetings.
The host teams gave briefings on their missionary activities and had discussions on their ongoing dawah projects and campaigns. The attending members and designates also asked questions regarding different matters related to the various matters.
Dr. Ghazala addressed their queries and gave practical suggestions to enhance their teams and working bodies which she said will strengthen dawah work across Holland. She also advised them to maintain consistency in working to achieve sustainable goals and objectives to ultimately promulgate dawah work more effectively.
Dr. Ghazala Qadri also met with the Women League of Amsterdam and Rotterdam in Holland.