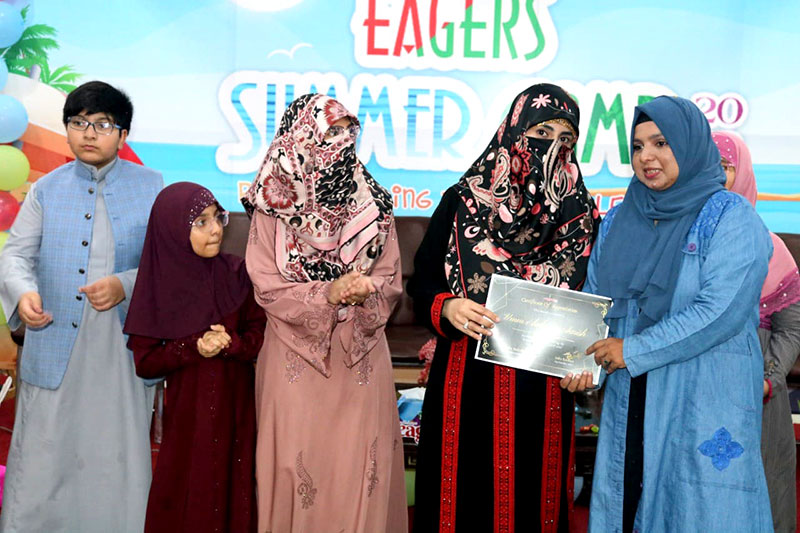 The inaugural day of the Summer Camp 2022 organized by the Eagers aimed at enabling the participating kids to rediscover the joy of learning. Um-e-Kulsoom Qamar, Deputy Director Eagers, welcomed children to the Eagers Summer camp. Sadia Ahmad, Director Eagers Club, gave the children an introduction to the 5 days summer camp. Session on the 'Embrace the Nature of Pakistan' was conducted by Maryam Mubashir. She told children about the land of five rivers, and children enthusiastically participated throughout this session. They keenly listened to the talk and asked questions.
In the end, Waqar Ahmad Turk taught the kids how to warm up with physical activity and ensured an exciting week ahead with lots of fun new exercises! The kids enjoyed the first day thoroughly during this physical activity session.
Um-e-Kulsoom Qamar conducted the 'Learnings of Life' session in which she taught children how to respect parents and that "parents are not my servant". Children not only enjoyed the first day, but learnt many new lessons.