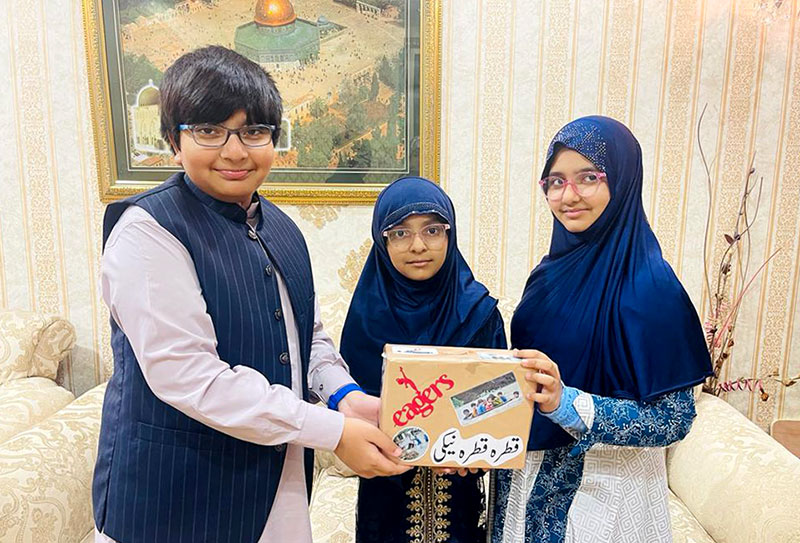 Hamid Mustafa Qadri, grandson of Shaykh-ul-Islam and granddaughters, Sr. Marwa Hussain and Sr. Sukayna Hussain have gifted all their toys for the flood affected children. They have also deposited their one month's pocket money in the relief fund.
Hamid Mustafa, a student of the sixth grade, said that he saw the collapsing houses and children of his age stranded in water. He said he was moved by the sight, saying that being a kid, he cannot visit them and deliver his toys but has deposited all of his toys and pocket money with Minhaj Welfare Foundation. "The more money I get, I would deposit it with the Fund," he added.
Sr. Marwa and Sr. Sukayna are daughters of MQI President Dr Hussain Mohi-ud-Din Qadri.
Meanwhile, the Eagers Forum has also started a fund collection campaign for the children affected by floods. Director Eagers Kalsoom Qamar said that we are getting the children involved in the fund raising activity to create the feelings of empathy and impart them a moral lesson. She said that this is the best age to create the awareness of service to humanity.