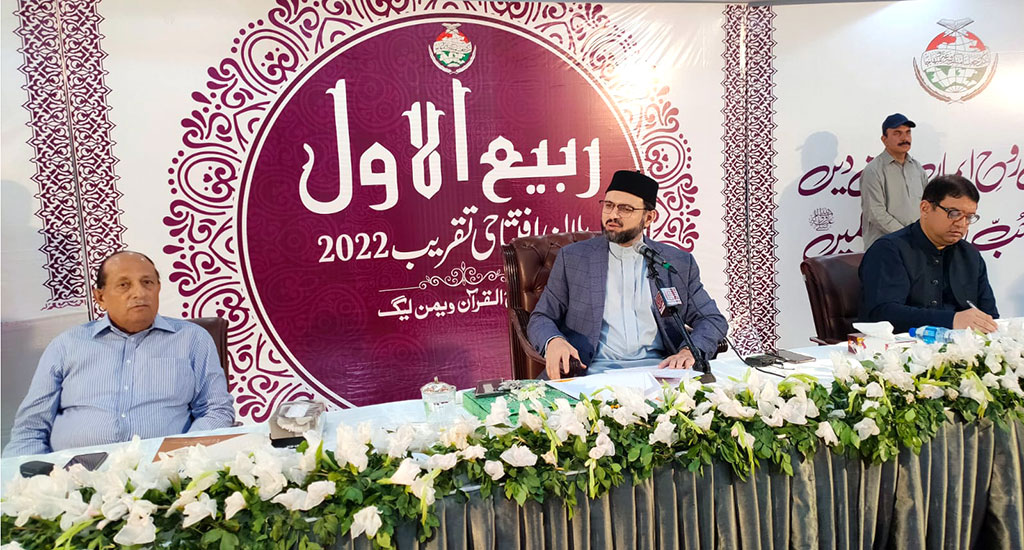 In a prestigious ceremony held on September 24, Minhaj-ul-Quran Women League (MWL) Pakistan launched its 60-day plan for the celebrations of the blessed month of Rabi-ul-Awwal. Chairman Supreme Council of MQI Dr. Hassan Mohi-ud-Din Qadri was the chief guest of the ceremony.
While addressing the audience, Dr Hassan delivered beautiful words of instructions to the participants, which would be a great spiritual support and motivation throughout Milad Campaign 2022. He said, "to transform Pakistan into Mustafvi society, the role of women regarding preaching of Islam, education, social reforms, welfare activities and for the propagation of dawah work is indispensable." He appreciated the MWL team and especially the department of Eagers for their efforts to promote the culture of celebrating Milad-un-Nabi (pbuh) and introducing beautiful aspects from Seerat-un-Nabi (pbuh) among children through various activities and projects.
During the launching ceremony, different committee heads gave briefings regarding the Milad campaign. A short summary was also shown on the occasion.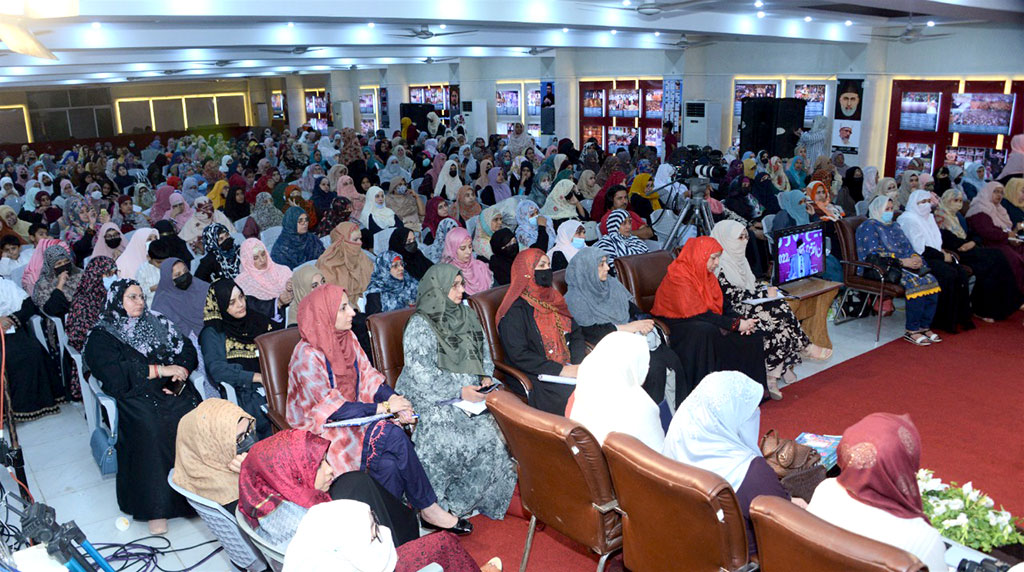 Deputy President Sidra Karamat shared important points in the introductory session. She explained the objectives and nature of the entire Milad Campaign. She also explained the type, duration, procedure and roadmap for the campaign.
Head Milad Campaign Ms. Habiba Ismail threw light on the aims and objectives of the campaign. She also gave an overview of the campaign and answered questions from the audience. She presented planning strategies and revised the parameters of a successful event during her talk.
Former Head Milad Campaign and Nazima Zones Ms. Anila Ilyas gave a briefing on the achievements of Milad Campaign 2021. She presented main targets of the campaign 2022 and data collection mechanism to make the campaign effective and result-oriented.
President MWL Pakistan Dr. Farah Naz delivered a very inspiring talk. She focused on the pious intention for the campaign and said that "this year, set your goal to be a practising Muslim and a follower of Seera in true letter and spirit.". She also said that "our intention (niyat) should be to seek pleasure of the Holy Prophet (pbuh) and Milad Campaign is an effective source to seek divine proximity."
Director Minhajians Ms. Ayesha Shabbir addressed the session and highlighted the need for the training of speakers. She explained the characteristics of a good speaker and talked about important aspects of speech and its delivery.
Director Social Media Ms. Jaweria Waheed addressed the session and talked about the effectiveness of social media platforms in the promotion of dawah work. She also presented important ingredients of reports and ways for the promotion of the entire Milad Campaign 2022.
Nazima Lubna Mushtaq delivered a talk and explained different aspects of scholar's training. She also briefed the plans for Daroos-e-Seera and also announced the topics for this series.
Hundreds of office-members joined this prestigious ceremony. Vice President MQI Brig (r) Iqbal Ahmad Khan, Deputy Secretary General Media Affairs Noorullah Siddiqi and Qazi Faiz-ul-Islam were also present during the event.