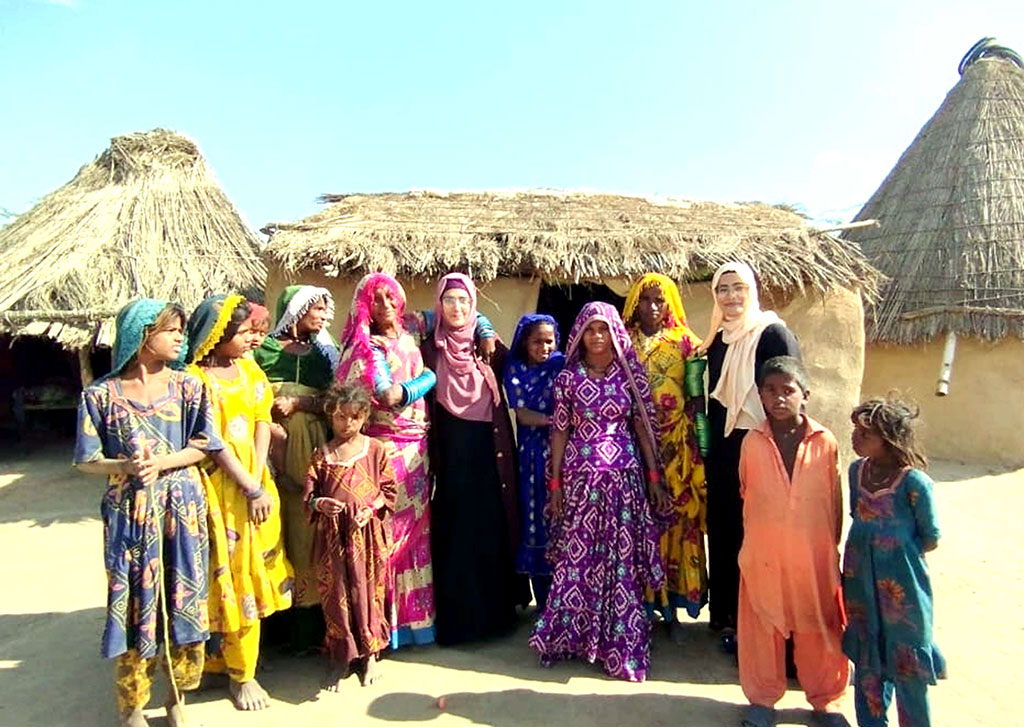 A delegation of WOICE, a subsidiary organization of Minhaj-ul-Quran Women League, visited the interior Sindh under the leadership of Ayesha Mubashir. In her talk, she said that the women of Sindh are hard-working and have great concern for the education and upbringing of their children. She said that the delegation had various interactions with the women of goths and villages. She said that WOICE has started a project to impart training to women under the vision of Shaykh-ul-Islam Dr Muhammad Tahir-ul-Qadri.
Ayesha Mubashir said that enabling people to stand up on their feet by imparting them some employable skill is a gift for the family. She said that the women of rural Sindh would be given priority in the skill development program under WOICE. She said that these women are experts in embroidery and their work can be marketed not only inside Pakistan but also abroad. She said that the women can be made financially independent by giving them soft loans and creating a network for them.
The delegation included Asima Batool, Wardah Batool and other women.