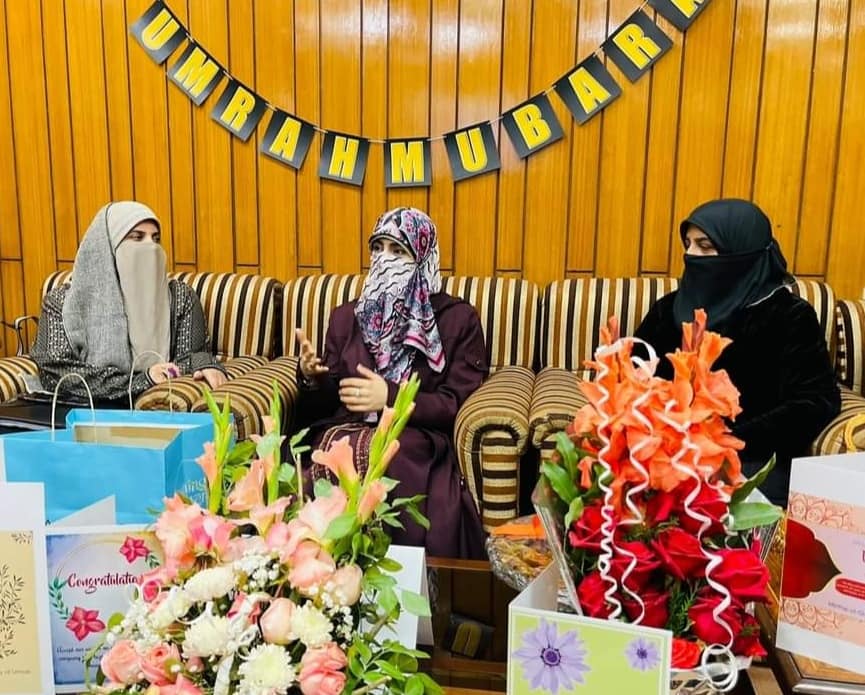 A session was held to welcome back the Umrah delegation of Minhaj-ul-Quran Women League in the company of Mrs. Fizzah Hussain Qadri. Recently Mrs. Fizzah Hussain Qadri along with members of the family and four sisters of the MWL executive team had the honour to perform Umrah. They shared beautiful and soulful memories of their journey on the occasion.
Mrs. Fizzah Qadri also furnished her guidance to the Team Eagers about parenting and upbringing of children, keeping in view the present-day challenges. She said that a mother has so many responsibilities to raise a child in today's world. "Evil is all around and kids are most susceptible to get affected by it. So mothers must make sure to guide their kids at each step and keep them away from such gatherings which can create misconceptions in their minds", she said.
One important thing she added to clarify the point was to be conscious about choosing gatherings for their kids. She said, "If you take your kids to a gathering where they will experience a culture opposite to Islamic values, it will influence their innocent minds. So, be mindful of where you take them along".
The session was a blend of soulful discussion of Umrah journey and some practical guidelines for mothers to ensure better parenting skills.
Along with the central executive of MWL, this session was also joined by senior sisters of MWL including Mrs Rafia Ali, Mrs. Fareeda Sajjad and Mrs Shamim Khan.