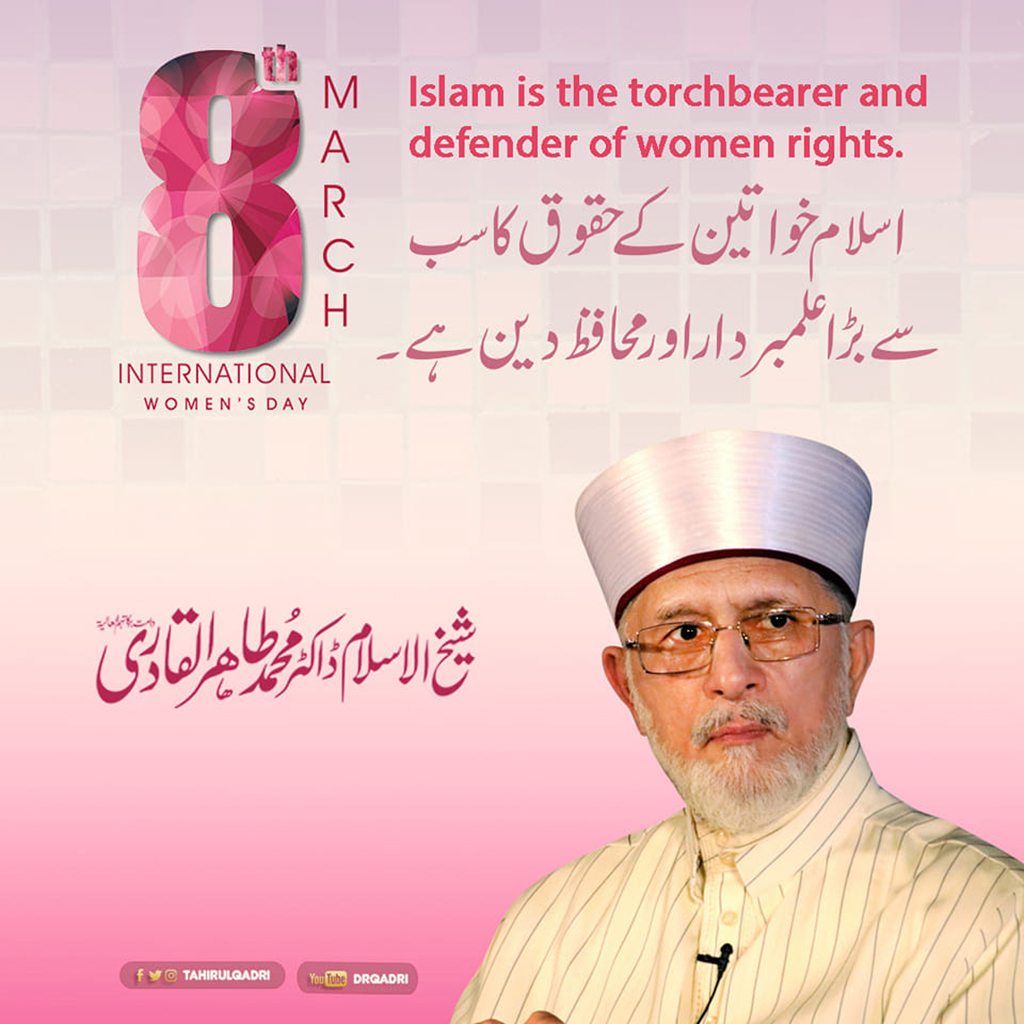 Islam is a great advocate and the protector of women's rights. The women were in a shabby state before the advent of Islam; they used to be traded like slaves; they could be subjugated and made slaves via coercion and enjoyed no human rights. He said that the Holy Prophet (pbuh) made women respectable members of society, opened the doors of education and employment, and gave them respect and identity as mothers, sisters, and daughters. "I ask the eminent scholars and intellectuals of the world to study the Islamic teachings about women empowerment."
These views were expressed by MQI founding-leader and patron-in-chief Shaykh-ul-Islam Dr. Muhammad Tahir-ul-Qadri in a special message marking the International Day of Women.
In a separate message on the International Women's Day, Chairman MQI Supreme Council Dr. Hassan Mohi-ud-Din Qadri said that Islam made women shareholders in the inheritance and thus protected their economic rights. It warned the people against considering women weak and oppressed. He said that before the advent of Islam, girls used to be buried alive and this practice was quite rampant. He said that Islam gave educational and economic rights to women, and did away with the bad customs and anti-human practices, adding that by bestowing rights on women, it gave them a respectable place in society.
In his message, President MQI Prof Dr. Hussain Mohi-ud-Din Qadri said that Islam has given complete permission to women to take part in national life. He said that Islamic teachings started with the word 'Iqra', which means to read. It means that the acquisition of knowledge is binding on men and women equally. He said that the Holy Prophet (SAW) described education as inevitable for women and made it essential for parents and society to educate the women. He said that MQI has been spreading awareness about women's rights and playing an active role in encouraging women to take part in national development.