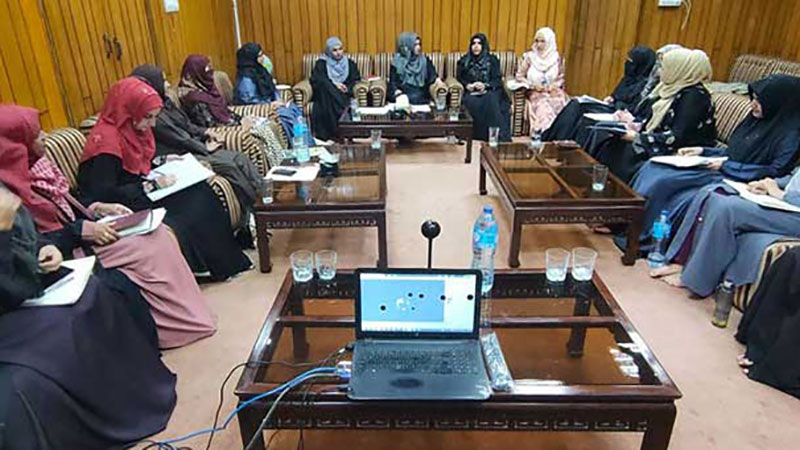 A meeting of Minhaj-ul-Quran Women League was held at the central secretariat which was attended by central, provincial and district office-holders.
Addressing the meeting, MWL leader Ms. Sidra Karamat said that Islam is a peaceful religion and teaches its followers to promote peace and interfaith tolerance. She said we cannot become Muslims unless we believe in all the divine books. She said that the heart-rending incidents such as desecration of the Holy Quran injure the feelings of over two billion Muslims and create ill-will and hatred in the hearts.
Ms. Sidra Karamat highlighted the need for legal actions at the international level so that such despicable practices could be ended. She said unless humanity finds a way to deal with such incidents, international peace will continue to be threatened. She said that we have to identify all such elements who want to destroy global peace and sow the seeds of hatred and doubts in the minds of the people. She said that the Holy Quran offers a complete code of life, adding that humanity can benefit from its peaceful teachings. She said that at a time when there is a need for building bridges between various cultures and civilizations, some people are out to destroy our shared values.