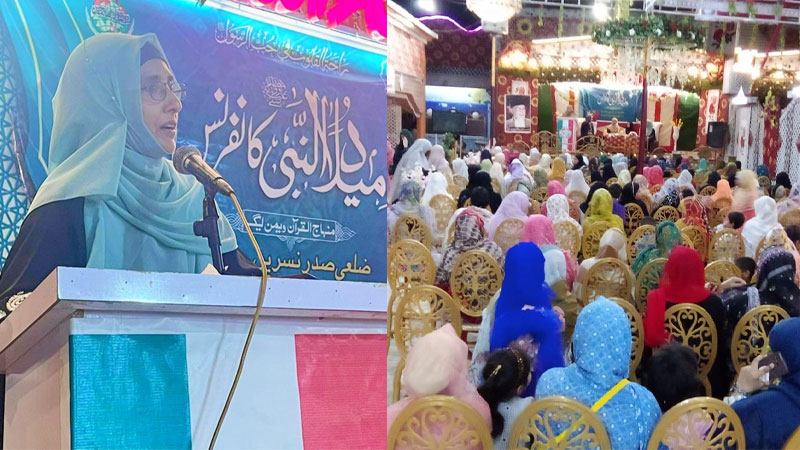 Under the auspices of Minhaj-ul-Quran Women's League Hyderabad and Qasimabad, the second grand annual 'Milad-un-Nabi (PBUH) Conference' was held, bringing together 300 women from diverse backgrounds.
The distinguished guest, Mrs. Ayesha Mubashir (Zonal Head Sindh), delivered a captivating speech titled 'The Sultan of the Universe: Our Beloved Prophet Muhammad (PBUH).' She emphasized that faith's endurance is through following the teachings of Prophet Muhammad (PBUH).
Ms. Saima Noor (Deputy Zonal Head Sindh) shed light on the causes of decline in the Muslim Ummah and highlighted the need to connect with the noblest of beings, the Crown of Creation, Prophet Muhammad (PBUH).
The event also featured discussions on establishing organizational structures, spreading Islamic learning courses, and setting up educational centers in the Hyderabad district.