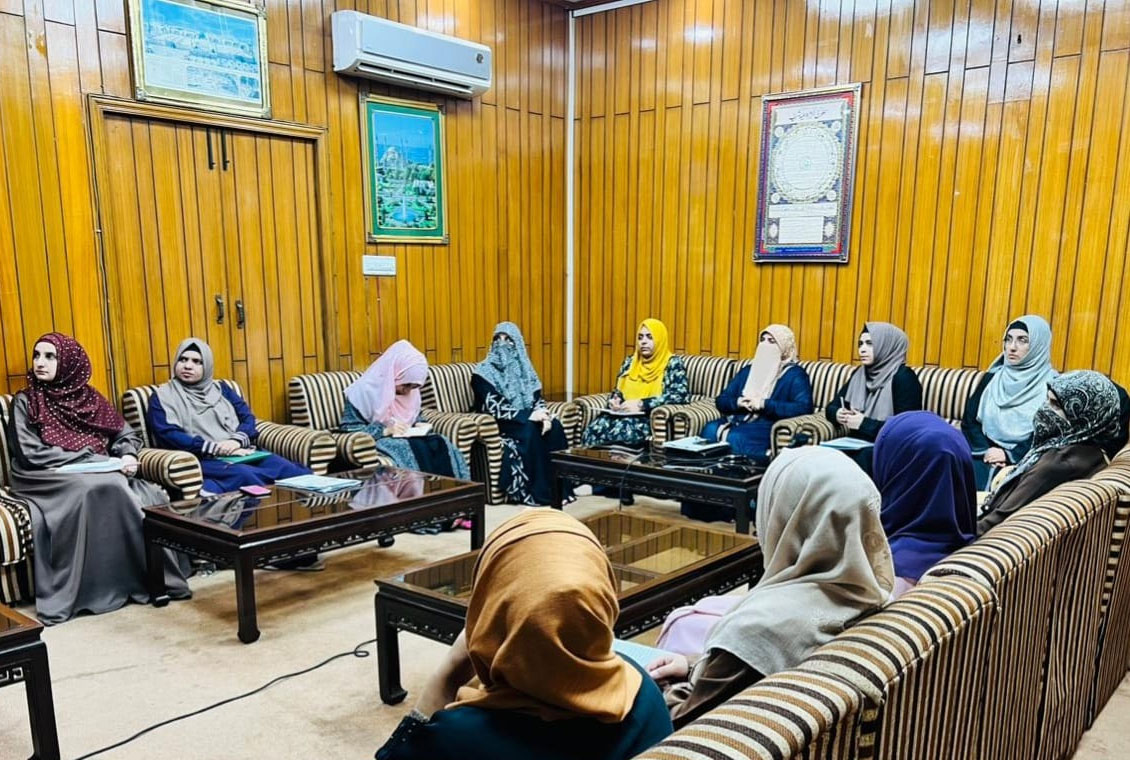 We are thrilled to share the highlights of our recent online consultative summit, which focused on the eagerly anticipated "Organizational Training Camp 2023" featuring Dr. Ghazala Qadri. This insightful meeting was hosted by Ms. Um-e-Habiba Ismail, where members from All Pakistan Tanzimat of the Minhaj-ul-Quran Women League gathered to discuss and plan this essential event.
Dr. Farah Naz, President MWL Pakistan, presided over the meeting and emphasized the paramount importance of the forthcoming training camp. She shared her insights on how such events significantly contribute to the growth and development of our members.
Vice President, Sidra Karamat took the 🎤 to present the proposed agenda and consultation points for the training camp. Her comprehensive briefing laid the foundation for productive discussions. She also opened the floor for suggestions, encouraging active participation from all members.
During the meeting, teams specially Presidents and General Secretaries from across Pakistan wholeheartedly appreciated this initiative and shared their invaluable opinions on various aspects, such as the format of the camp and potential venues. The diversity of perspectives contributed to a well-rounded understanding of our members' needs and preferences.
In a remarkable show of unity and commitment, members of the Executive Team of Minhaj-ul-Quran Women League, including central general secretaries of zones and departments, actively participated in the meeting.
We are excited about the progress made during this consultative summit, and we are confident that the insights and suggestions shared by our members will play a pivotal role in shaping the success of the "Organizational Training Camp 2023" with Dr. Ghazala Qadri.