Coverage of th same event on International Media
Minhaj-ul-Quran International and Muslim Youth League UK organized a three-day annual "Al-Hidayah Youth Camp" at the University of Warwick, which was attended by more than 1200 participants, both boys and girls, from across the world. The participants started arriving at 9 a.m. on August 8, 2009. After the computerized verification of all delegates, they were issued passes. Renowned Syrian scholar, Ash-Shaykh As`ad Muhammad Sa`id as-Sagharji, delivered the first lecture to the participants on the subject of "Discipline & Morality". Shaykh Abdul Hakim Murad of Cambridge University, another British scholar of immense erudition, delivered his talk on the importance of relations with other religions in a non-Muslim society.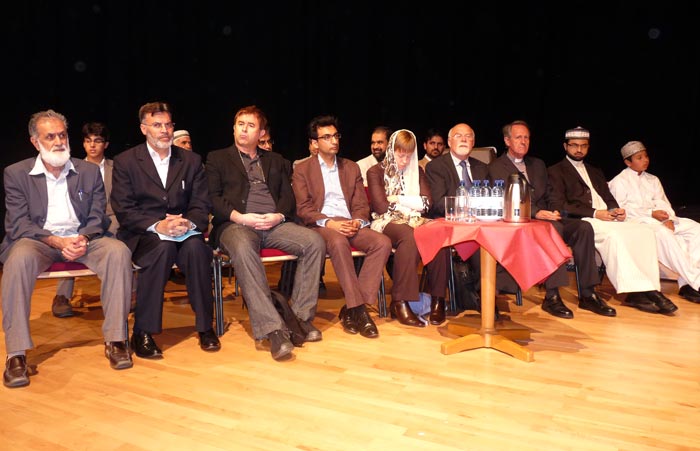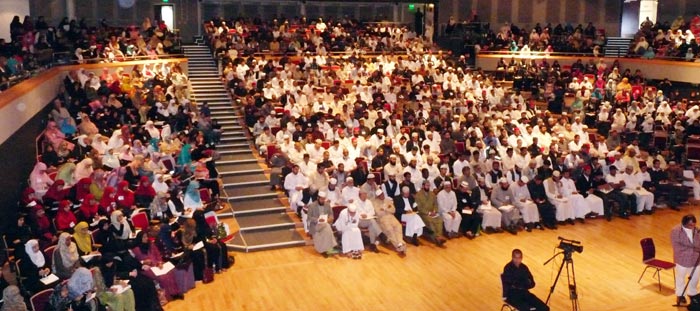 The proceedings of the first day were punctuated with the occasional recitation from the Holy Quran and presentation of Naat to keep the participants spiritually energised. In addition to Shaykh Abdur Rahman and his companions, the 'Qawals" of Hassan Minhaj Naat Council kept the audience spiritually ecstatic with their presentations in Arabic, Urdu and Punjabi languages. Shaykh-ul-Islam Dr Muhammad Tahir-ul-Qadri was given a standing ovation and huge round of applause upon his arrival in the hall at 4 p.m. Dr Zahid Iqbal, chief organizer of the 'Al-Hidayah Camp' welcomed Shaykh-ul-Islam and invited him to deliver his keynote speech.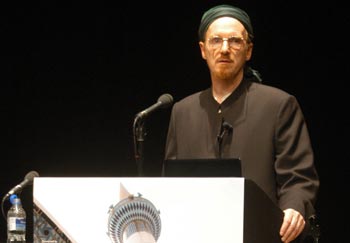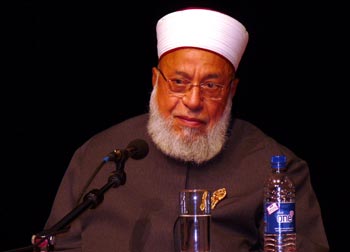 Shaykh Abdul Hakim Murad of Cambridge University      Ash-Shaykh As`ad Muhammad Sa`id as-Sagharji     
Shaykh-ul-Islam Dr Muhammad Tahir-ul-Qadri made "Peace & Unity" the subject of his address. Former minister of Egypt, Prof Yahya Jamal, attended the camp on the first day and delivered a special lecture. The pictorial exhibition of renowned British photographer, Peter Sanders, who embraced Islam in 1991, was also the focus of people's attention. His pictures highlighted religious, social and sociological behaviours and trends in different societies. The participants liked the exhibition very much.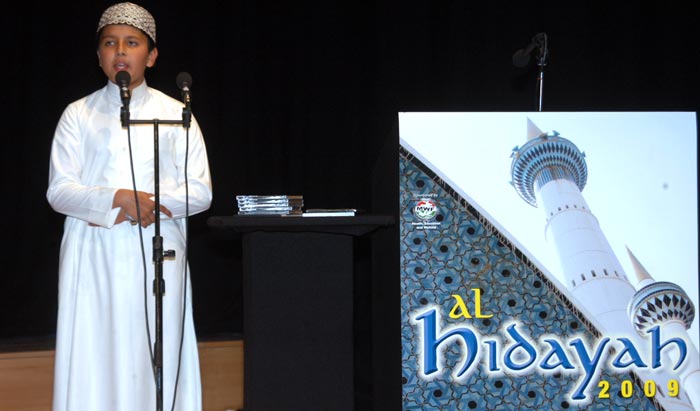 Dr Raheeq Ahmad Abbasi, Secretary General of MQI, gave comprehensive briefing to the participants about the worldwide network of Minhaj-ul-Quran International. The office bearers of Minhaj Welfare Foundation also gave briefing about their activities whose chief highlight was the ongoing project of 'Aagosh' (Orphan Care Home), which is estimated to cost 34 million rupees. The briefing also included details of MWF's activities in other areas etc.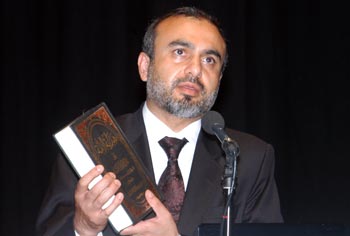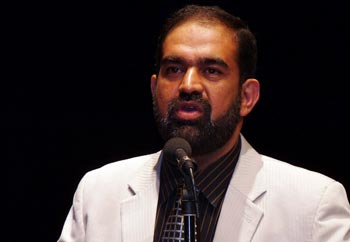 The high point of the camp was the question & answer session. The panel, which asked questions, included Canon Dr Christopher Lamb, representative of Archbishop of Canterbury Dr Rowan Williams, Professor Ron Geaves, Professor of the Comparative Study of Religion, Liverpool Hope University, Dr Sophie Gilliat-Ray, Director, Centre for the Study of Islam in the UK, Cardiff University, Dr Tahir Abbas, Director of the Centre for the Study of Ethnicity and Culture, University of Birmingham, Phil Rees, prominent journalist and producer, Maqsood Ahmed, Senior Advisor from Communities Ministry and Zahoor Niazi, Chief-Editor of Jang Newspaper London, Peter Sanders, prominent photographer. The thrust of every question revolved around the issue of terrorism, extremism and practical steps that could be taken to save the Muslim Youth from these scourges. The participants gave cheering applause and kept clapping in response to the answers given to these questions by Shaykh-ul-Islam Dr Muhammad Tahir-ul-Qadri, which speaks volumes of the satisfaction they must have derived from this informed discourse.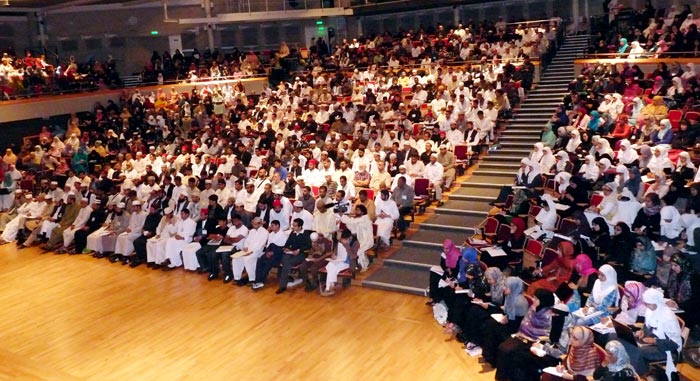 Shaykh-ul-Islam Dr Muhammad Tahir-ul-Qadri reminded the youth attending the camp that they should not allow their love and association with the worldly life to exceed a particular limit. Rather they should focus on their morality, character and values so that they could not feel embarrassed in front of the Holy Prophet (S.A.W) on the Day of Judgment. He urged the youth to start implementing the teachings of Islam and following the Holy Prophet (S.A.W)'s ideal life for both material and spiritual success.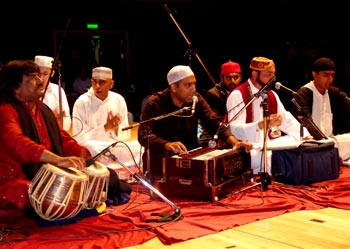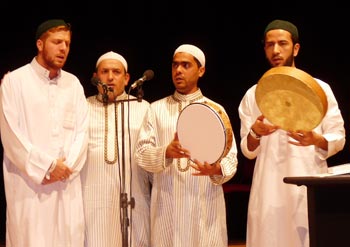 Denouncing extremism and terrorism, Shaykh-ul-Islam Dr Muhammad Tahir-ul-Qadri said that peace was the main message of Islam. He threw light on the difference between Jihad and Terrorism, saying that the Holy Prophet (S.A.W) prescribed clear-cut guidelines to be followed during war etc. The Muslims were prohibited from brining any harm to non-combatants like children, women, old people, and destroying orchards, animals and buildings of the enemy etc. "Whatever is being perpetrated in the name of religion is complete negation of what Islam stands for and it is clear violation of Islamic teachings," Shaykh-ul-Islam said while referring to Islamic history.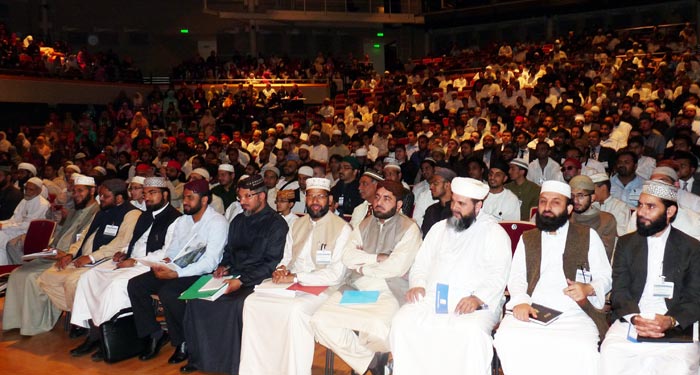 Shaykh-ul-Islam Dr Muhammad Tahir-ul-Qadri instructed the youth to devote themselves fully to getting education and said that it is by playing positive role and making positive contribution to their respective societies that they can increase the esteem of their country and religion. He said that ideal character of forefathers was responsible for the spread of Islam around the globe, not the sword.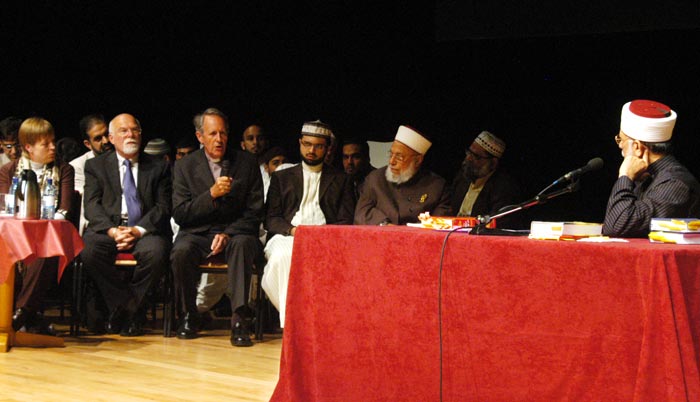 Dr Muhammad Tahir-ul-Qadri said that MQI was promoting the real message of Islam through its network by engaging other religions and communities in constructive dialogue for better tomorrow. He urged the youth to stand up to the extremists and terrorist who were out to malign Islam through their practices in collaboration with their communities and government institutions. "This is through joint action and understanding that we can eliminate extremism and terrorism," he held.
The three-day camp concluded on the determination to work collectively to spread awareness about Islamic teachings and defeat terrorists at intellectual levels.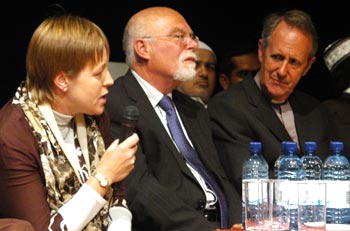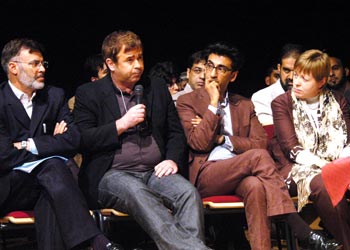 International Media Coverage of Al-Hidayah Camp