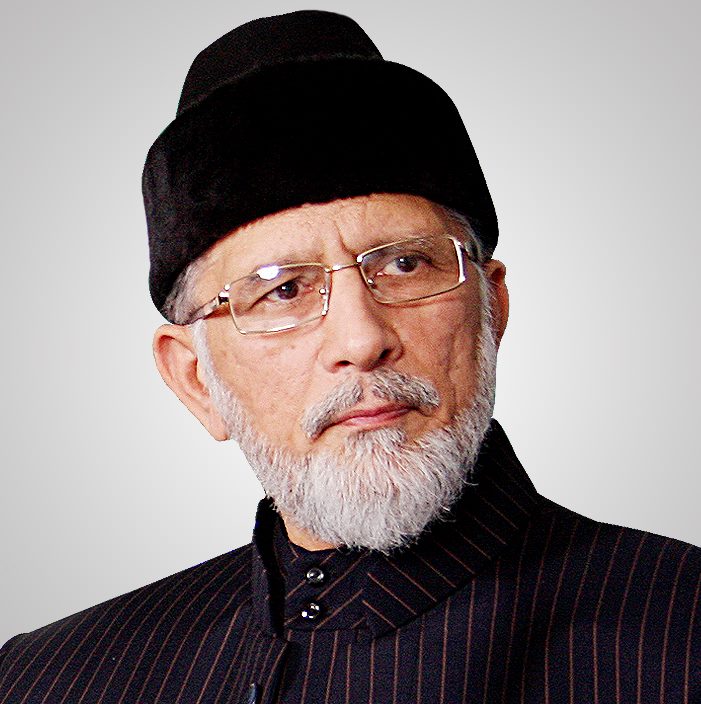 Pakistan Awami Tehreek (PAT) Chief Dr Muhammad Tahir-ul-Qadri has said that the whole country from Khyber to Kharachi is on fire, people are being killed everywhere and the blood of innocent is being shed like water but what the rulers are concerned with is preservation of their power. He said that the need of a national government and national unity could never have been as acute in the past as it is today, adding that it is a time to save the country, not fake democracy. He said that incompetent governments are wasting the fruits of sacrifices that were offered in Operation Zarb-e-Azb. He said that as long as these rulers stay in power, the blood of people will continue to be shed.
Dr Tahir-ul-Qadri stated this while talking to various delegations of overseas Pakistnais in Canada. He strongly condemned carnage near Wagha border and said that the incident took place due to negligence and incompetence of the provincial government of Punjab. He said that incompetent and tried and tested leadership cannot cope with the challenges of terrorism, militancy, economy and internal and external dangers, adding that being able to manage just a hundred thousand dollars by mortgaging motorway is height of stupidity and lack of national honor. He said that the rulers did not have any economic vision except to seek loans to provide oxygen to a failing economy.
The PAT chief said that Pakistan Awami Tehreek rendered its share of sacrifices and is even ready for more but the nation will have to decide whether they would like to see the country go down the drain by sitting at their homes or come out to save the motherland. He said that our fight against corrupt, oppressive and obsolete system continues. He made it clear that his party has not clinched any deal with the government to this day and that he cursed the word 'deal'. He said that we have decided to take part in elections in addition to continuing with the protest campaign. He said that sit-ins were instrumental in awakening a slumbering nation, further stating that it is now the responsibility of workers to convert this awakening into power of vote and the last victory will be ours.
Dr Tahir-ul-Qadri paid a rich tribute to the participants of revolution march and sit-in, adding that PAT workers added a marvelous chapter of courage and determination in the annals of political history of the country. Ruling out any possibility of a deal yet again, he said that had there been any deal or agreement with the government, our workers would not have been in jails and we would not be fighting legal battles. He said that successful public rallies organized by PAT in Faisalabad, Lahore, Abottabad, and Haripur had massive attendance of people as share of workers in these rallies was not more than 30% against common people's participation of 70%. He said that sit-ins also created revulsion in the hearts of national and international civil society against elitist status quo. He said that people congratulated him for great struggle against corrupt system in his flight from Lahore to Canada. He said that justice for martyrs of Model Town tragedy and elimination of corrupt system was on the top of his struggle from which he would not budge even an inch.
Dr Qadri said that if first40 Articles of the Constitution are implemented in letter and spirit, neither will any person go without food, nor will he remain deprived of shelter and socio-economic justice. He said that present rulers implement those Articles of the Constitution that benefit them, adding that our revolution will be marked by implementation of those provisions of the Constitution that deal with basic human rights.
Meanwhile local chapter of PAT (USA) will take out a rally on November 07 at 6:30 pm from Sound View Studios Queen in New York, which will be attended by overseas Pakistanis in large number. The rally is meant to express support and solidarity with Dr Tahir-ul-Qadri in his struggle to put Pakistan back on track.