A great Mawlid-un Nabi conference (SAW) was arranged by Minhaj Women League (Malmö, Sweden) in the honour of our beloved Prophet (PBUH). A large number of women along with their children attended the gathering.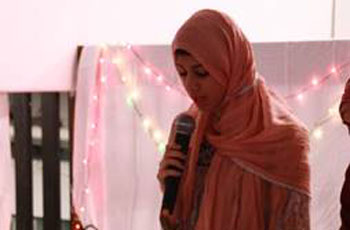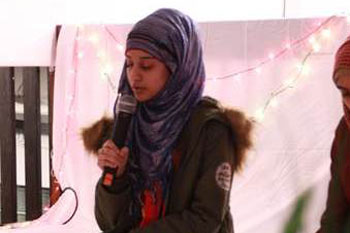 After recitation of the Holy Quran and heart-touching Nasheeds, a very beautiful speech was given by a young student of MQI-SE, Miss Faiza Shah. The topic of her speech was love of the beloved Prophet (SAW). The speech was very heart touching. The chief guest was Ms. Sumaira Faisal (Belgium) from Minhaj European Council along with the President of WL MQI-DK, Mrs. Kanwal Butt, Secretary Dawat Nafees Iftikhar and management of WL WSL from Denmark. Respected Mrs. Sumaira Faisal gave speech about our Holy Prophet (PBUH) and the link to our mission. She mentioned that in this specific time we should strengthen our faith in Allah Almighty and the Holy Prophet (PBUH). She reminded us of the passion and love we should have in our hearts for our Holy Prophet (PBUH).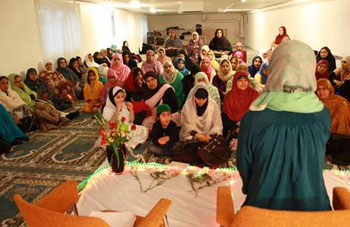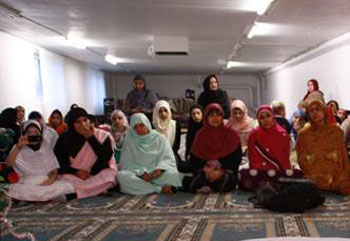 She said that given the times we are living in, it is equally important to remember who the Holy Prophet (PBUH) is and what are his teachings. The Holy Prophet (PBUH) said that he was sent as Prophet of mercy and guidance for the entire mankind without any discrimination of colour, race and creed, adding that the Prophets (PBUH) life is an eternal lesson of love, peace and welfare of humanity. She also threw light on the role MQI is playing for promotion of love, peace, and interfaith dialogue, core values of the Prophet's message. Mrs. Nafees Iftikhar explained about the mission of MQI and invited the participants to join it After Salaam-o-Dua, the dinner was served by WL MQI-SE. The programme was hosted beautifully by Sister Musarat Zahoor Ahmed. The Mawlid-un-Nabi conference (SAW) was the first of its kind in Malmö and it was a great success. May Allah reward the people who came and the people who arranged it and give them success in their further work!
Reported by: Saddia Farhaan Ali