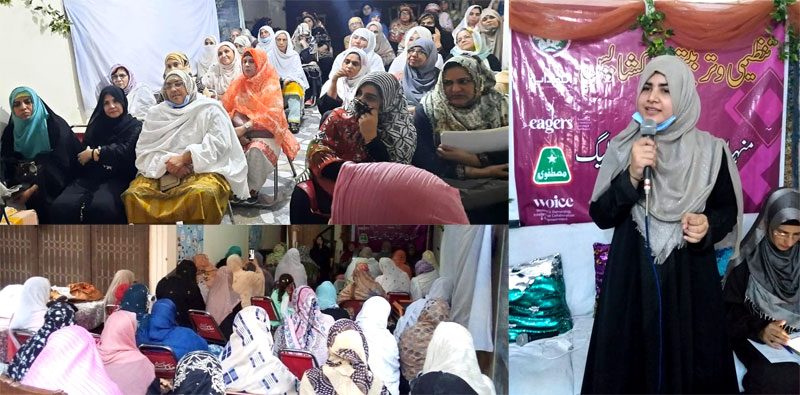 Minhaj-ul-Quran Women League Peshawar held an organizational Training Workshop in which the central delegates of MWL participated. The delegation was comprised of Deputy Secretary-General MWL Mrs. Ayesha Mubashir and zonal head KPK Ms. Fatima Saeed.
In the first session, Mrs. Ayesha Mubashir talked about the "Importance of a balanced life as a requirement for serving the Deen". She also addressed the subject of making "Rafeeq" (Life members of MQI).
Ms. Fatima Saeed conducted a training session on the registration process and format of Halqaat e Darood-o-Fikr. She also briefed on "Ayeen Deen Sekhain Course". After that, she made the Membership Committee and emphasized social media working. She also briefed about the Eagers' activity as well as the whole Milad campaign.
In the end, the shields were awarded to the officeholders who did remarkable work during COVID 19. A special award was given to supervisor KPK MWL Mrs. Robina Moeen. District members were given responsibilities in the meeting.