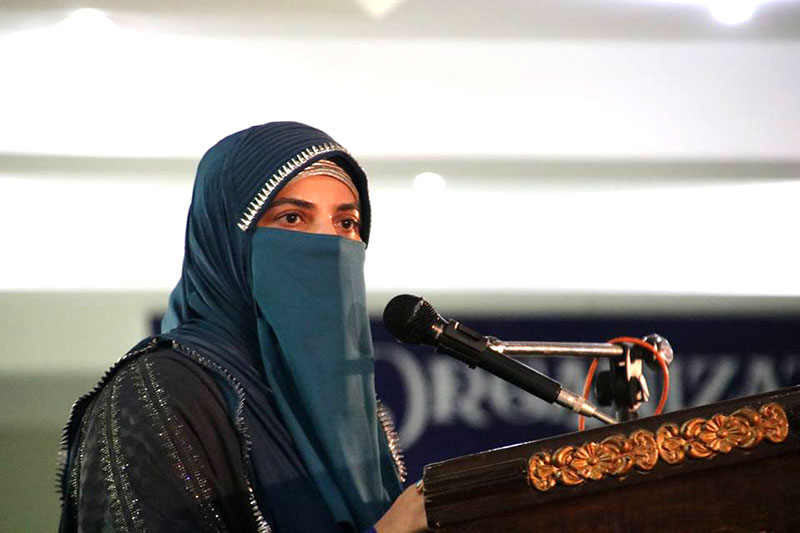 MWL president Mrs. Farah Naz has said that our two sisters, Shazia Murtaza and Tanzila Amjad, were martyred in broad daylight in Model Town on Maryam Safdar's uncle and father. She has not had the courage to condemn the brutality perpetrated by his father and uncle to this day. She asked with what face does this group of killers can dare talk about the sanctity of 'chaddar aur chardiwari'.
Farah Naz said if someone breached the privacy and broke into the room, immediate action was taken and those found involved in the incident were removed from their offices. She said Maryam Safdar got instant justice but added in the same breath that the barbarian police officers who killed innocent women have continued to escape the law and have been enjoying perks, privileges, and offices.
MWL president said that Maryam cannot deceive the nation by resorting to lies and half-truths. She said there is no other example of women's rights abuses to be found than during the government of Nawaz Sharif. She said that we demand that all those involved in the Model Town tragedy including Nawaz Sharif, Shahbaz Sharif and Rana Sanaullah should be arrested and justice be provided to Shaheed Tanzila Amjad and Shazia Murtaza.