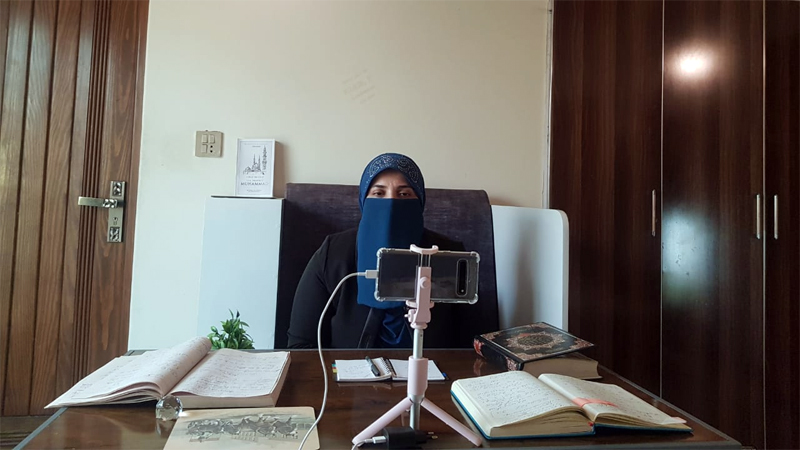 President MWL Pakistan, Mrs. Farah Naz, exclusively talked in a session on "Finding consistency after Ramadan", organized jointly by Minhaj Women League and Minhaj Sisters Europe.
Mrs. Farah Naz said that Ramadan makes our hearts pure. The manifesto of Ramadan and its greatest requirement from us is to be pure, and transparent in our thoughts and actions. She said that although it is important to try to maintain worship affairs as much as possible even after Ramadan, the most important requirement is to keep the heart clean.
When Mrs. Farah Naz was asked by the host about how to read the Holy Quran in order to understand it, she said that whenever someone is reciting the verses of the Holy Quran, it is important to know the addresses as well as the circumstances in which it was revealed. Wherever the question arises in someone's mind, it should be marked.
Then to find the answers to these questions, one should study the commentaries. In her reply to a question about her favorite word of the Holy Quran, she said that her favorite word is "ولیتلطف", The Softness. She said that a believer is always soft and lenient in his/her matters.