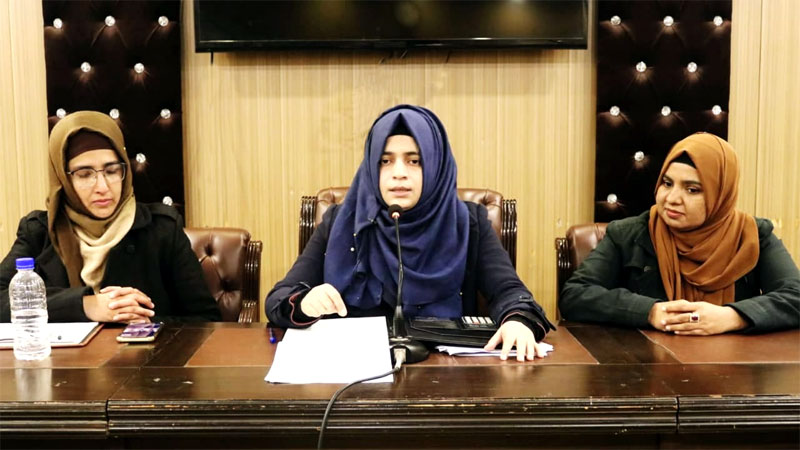 Minhaj-ul-Quran Women League (MWL) held an online meeting with all Pakistan chapters. Deputy General Secretary MWL Ms. Ayesha Mubashir conducted the proceedings of the ceremony.
General Secretary MWL Ms Sidra Karamat delivered an exclusive talk to the meeting's participants about three main agenda items. Firstly, she appreciated and congratulated all chapters on the successful Mawlid campaign in which MWL approached thousands of common women and gave them dawah to join Minhaj-ul-Quran. Initial documentary report of Milad-un-Nabi ﷺ campaign 2021 was also played in the meeting.
Secondly, Ms. Sidra Karamat briefed meeting's participants about the online Fahm-e-Deen Training Workshop which is going to be held on 25th December via Zoom. She told them as to how Fahm-e-Deen project will help in correcting Aqa'id through the voice of Shaykh-ul-islam Dr Muhammad Tahir-ul-Qadri.
Lastly, she discussed the field plan of the 34th foundation-day with participants and provided them guidelines in this regard.