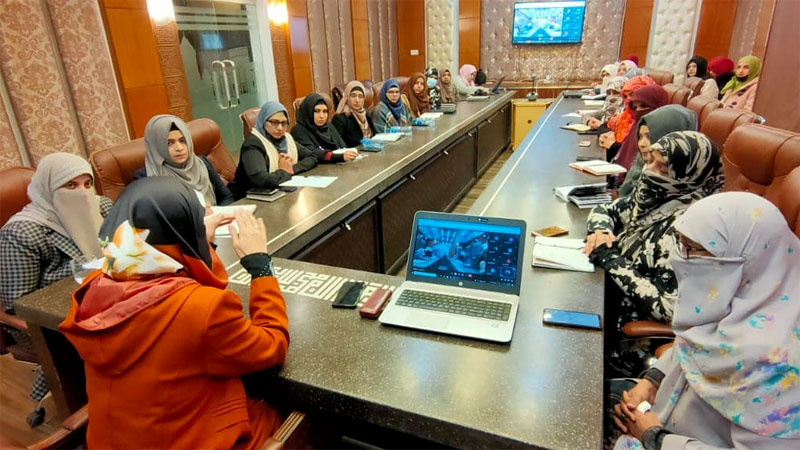 MWL team Pakistan organized an exclusive session of Dr. Ghazala Hassan Qadri with the seniors and pioneers of MWL who are now serving at different organizational and public sector institutions.
Senior office-holders including Mrs. Ayesha Shabbir, Dr. Shahida Noumani, Mrs. Kalsoom Tariq, Mrs. Farida Sajjad, Mrs. Shama Mushtaq, Mrs. Asifa Safdar, Mrs. Jaweria Hassan, Mrs. Shazia Butt, Mrs. Shameem Khan, Mrs. Nabila and Mrs. Sana Waheed joined the meeting. They shared their viewpoints in the light of their experiences to introduce new strategies and ways to propagate the message of Islam and the ideology of Shaykh-ul-Islam Dr. Muhammad Tahir-ul-Qadri.
While speaking on the occasion, Dr Ghazala Hassan Qadri lauded the senior members of MWL for their contributions and commitment. She said that MWL would not have achieved the milestones it did without the leadership of the senior members. She asked MWL Pakistan office-bearers to seek guidance from the seniors to further improve their working. "Dedication and professional approach to work are key to success', she said.