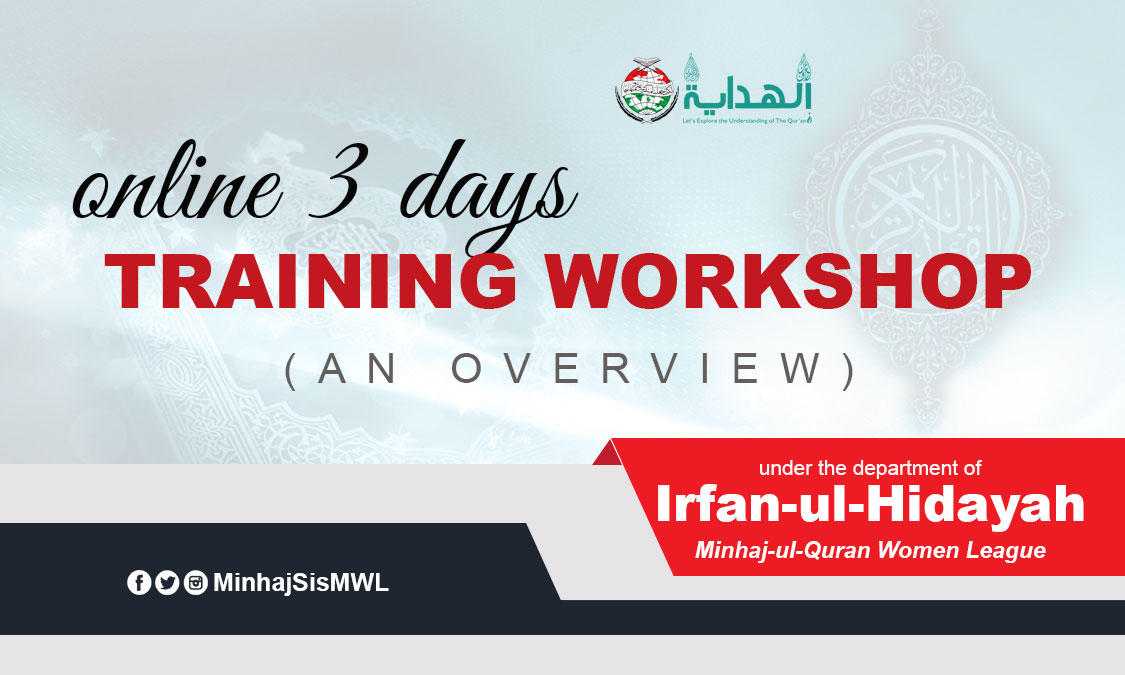 The Irfan-ul-Hidayah Department of Minhaj-ul-Quran Women League conducted a 3-day online training workshop for all Pakistan Nazimat Alhidayah. Director Tarbiyah department MQI Ghulam Murtaza Alvi, Deputy Director (Courses Department) Mahmood Masood, Director Irfan-ul-Hidayah Department Ms. Lubna Mushtaq, Coordinator Fehm-ul-Quran project Ms. Kalsoom Muddasir and Coordinator Courses Ms. Saima Noor delivered their talks as instructors in the workshop.
All Pakistan Nazimat-e-Alhidayah were briefed over the different courses and projects under the department of Irfan-ul-Hidayah. They were taught about the teaching techniques and methodologies that they can apply to their teaching assignments in the field courses.
The participants of the workshop were given motivational talks to spread Islamic message of peace, interfaith dialogue and public service with dedication. Director Irfan-ul-Hidayah Ms. Lubna Mushtaq also gave targets of courses for the summer vacations to the field Nazimaat of Alhidayah.